Maserati Levante Options: Lease or Finance?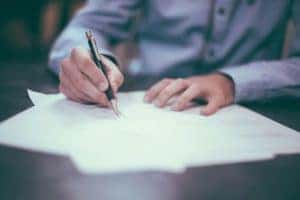 If you've decided that the Maserati Levante is for you, you basically have two options: lease it or buy it. If you're not sure if a Maserati Levante lease is the right choice, this guide is for you.
Why Lease a Maserati Levante?
Leasing gives you the ability to drive a fantastic vehicle for a while with few strings attached. Once the lease agreement is over, you get to just turn it in and select a newer model or something completely different.
Leasing is typically much less expensive than buying because you're not paying for the full value of the car, just its value during the lease period.
Why Finance a Maserati Levante?
If you would rather own your vehicle, buying is the better choice. Of course – as mentioned – this is the more expensive way to go. This is why many people decide to finance, which involves taking out a loan.
With financing, you don't need to have all of the money for the car on hand—you just need to be able to supply a down payment. Then, you'll have to pay back the money you borrowed, which comes with an interest rate, over the course of three to seven years.
Find the Right Maserati Levante for Your Budget at Maserati of Santa Monica
If you're still undecided about whether it is better to buy or lease a Maserati Levante, we can help. Come down to Maserati of Santa Monica and let us know what your needs are and we will offer our recommendations. You can also take the Maserati Levante for a test drive to see the excitement that's waiting for you.