Maserati Levante Maintenance Schedule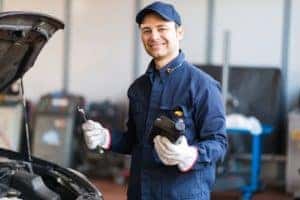 All vehicles need regular service to stay in good condition. Luxury cars in particular – like the Maserati Levante – have to be well taken care of in order to offer optimal performance. This guide will let you know when you need a Maserati Levante oil change and other important tasks:
Every Few Months
There are many systems in your vehicle that require fluids, including the transmission, power steering, and brakes. These should be checked every few months to ensure that they are at the right levels.
Tire pressure is another thing that should be examined frequently, as it can change based on the temperature.
Every 6 Months
Your oil should be changed every six months. This may come as a surprise, especially if you only drive a few thousand miles or less in that timeframe.
But, because oil degrades over time even if it just sits in the tank, it should be changed twice per year.
Another task that should be done about every six months is a tire rotation. This helps your tires wear down evenly so they will last longer.
Every Year
There are two very important things that need to be examined yearly. The first is your battery.
It's vital to know how much charge it has left because the typical lifespan for a battery is only five years.
Your braking system should also be inspected annually. This will let you know its condition and if you need to be proactive by having something replaced.
Is your Maserati Levante due for some service? If so, you can make an appointment with the service center at Maserati of Santa Monica. We can even pick your vehicle up at your home and return it when the work is done.