Pre-Owned vs. Certified Pre-Owned Maserati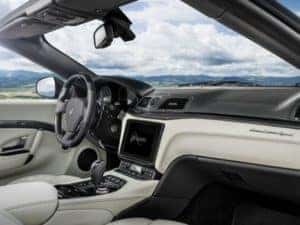 Should you go with a pre-owned or Certified Pre-Owned Maserati model? It can be a tough choice, which is why we want to help you out. Learn what they both offer:
Why Buy a Pre-Owned Maserati Car?
A pre-owned Maserati will save you a lot of money compared to a new model. That means not having to borrow as much money for your loan, resulting in smaller down payments and monthly payments.
Plus, because the purchase price is lower, this means you may be able to pay off the loan faster.
Why Buy a Certified Pre-Owned Maserati Model?
In addition to saving money, a Certified Pre-Owned Maserati offers several other benefits. First of all, these are newer models that don't have a lot of mileage. They also have to pass a 120-point inspection conducted by a certified technician.
This includes examining all major systems and components, including the brakes, engine, suspension, and wheels. These vehicles have to pass a road test as well.
Warranty Coverage
Every new Maserati vehicle comes with a 5-year/40,000-mile warranty. Certified Pre-Owned Maserati models get the remainder of that warranty plus an additional two years or 50,000 miles.
You'll get coverage for the transmission, brakes, engine, electrical system, and more. All covered repairs have a $0 deductible.
24-Hour Emergency Roadside Assistance
For the length of the warranty, you'll have access to 24-hour roadside assistance. This includes tire changes, fuel delivery, jumpstarts, and towing. If a covered repair will leave you without your vehicle, you can get reimbursed for a rental car.
You can visit Maserati of Santa Monica to take a look at both types of vehicles to find the right model for you.