Maserati Service for Autumn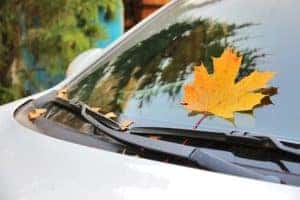 One of the many wonderful things about living in Santa Monica is our year-round fantastic weather. And while we don't have to deal with frigid temperatures like many other parts of the country, it can certainly get chilly here, especially as we head towards the end of the year. This is why it is important to get the right Maserati service for your vehicle, and this should include:
Battery Check
Do you know how old your battery is? Would you be surprised to learn that they only last about five years before needing to be replaced?
Having your battery checked now to see how much charge it has left can help you avoid an unpleasant surprise later on.
Fluid Top-Offs
There are quite a few vital fluids in your car, aside from the oil. You need to make sure that the coolant and transmission, brake, power steering, and windshield wiper fluids are all at the correct levels for this season's fluctuating temperatures.
Belts and Hoses Inspection
Over time, it is not uncommon for belts and hoses to become frayed or cracked. Having them looked at now can let you know what kind of shape they are in and whether or not something needs to be repaired or replaced.
Tire Rotation
With school having started, you may find yourself behind the wheel more often, which means you're putting additional wear and tear on your tires.
One of the best ways to help ensure your tires have a long lifespan is with regular rotations. This will also improve their performance.
If your car needs some of these maintenance tasks or any others, just schedule an appointment with the service center at Maserati of Santa Monica.