Maserati Lease FAQ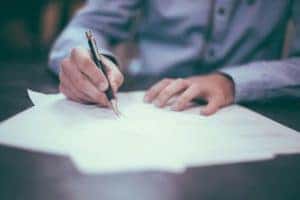 Considering a Maserati lease? If you have questions about what this process entails, we're here to answer them.
Why Lease Instead of Buy?
Leasing gives you a great opportunity to try out a variety of vehicles, which is why it's perfect if you can't decide on just one car. You get to drive one model for a few years and then turn it in and start driving another one.
Leasing is also generally a less expensive option than buying, as you only pay for the value of the car over the course of the lease.
Can Pre-Owned Vehicles Be Leased?
You don't just have to focus on new vehicles when leasing, as this is also an option for pre-owned cars. This can be an even better way to save money, as a pre-owned vehicle may let you shrink your monthly payments.
Can I Buy the Car I'm Leasing?
Many people who start leasing a car soon find out that they don't want to turn it in when the lease ends.
The good news is that you don't have to. If you want to keep your car, you'll be able to buy it at the end of your lease term.
What are My Other Options When the Lease Ends?
In addition to buying, you'll have other choices when your lease ends. You can keep leasing the same vehicle, for example.
Or you can choose a newer one or a completely different model.
Can I End a Maserati Lease Early?
You really need to know what you're getting into with a lease before you sign it. This is because if you have to end it early, you could be on the hook for early termination fees, so read your lease agreement carefully.
If you have any other questions about leasing, feel free to get in touch with Maserati of Santa Monica.