Can You Finance a Used Maserati Vehicle?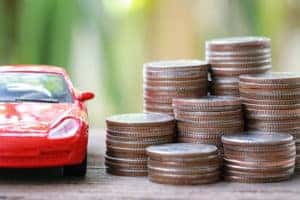 If you're considering buying a Maserati car, you are making a wise choice. But, this doesn't mean you have to go with a new model. Just because a used Maserati vehicle has a few more miles under its hood doesn't diminish how fantastic of a luxury car it is. Plus, you'll get even more advantages if you decide to finance.
Why Finance a Used Maserati?
There are many reasons to consider financing a used Maserati, including:
Get a Fantastic Car Right Now
Many people decide to save for a vehicle, but that can take a while, especially if they're thinking about a Maserati model. With financing, however, you can get the vehicle you have your eye on immediately without needing to have the entire purchase price upfront.
Cut Your Expenses
A used model may be significantly cheaper than a new one. This means that you won't need to borrow as much money to pay for it. As a result, you won't have to put up as much money for a down payment, and your monthly payments can be smaller.
Plus, if you decide on a shorter loan term, while this will increase those monthly payments, it may cut your costs overall because you won't pay as much interest.
Added Protections
New cars aren't the only ones that come with warranty coverage. If you go with a Certified Pre-Owned Maserati model, you will get the remainder of the original 5-year/40,000-mile warranty, as well as an additional two years or 50,000 miles.
This also includes 24/7 emergency roadside assistance.
Ready to finance your used Maserati vehicle? Come down to Maserati of Santa Monica to check out everything in stock.