5 Reasons to Buy a Used Maserati for Sale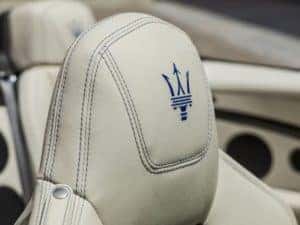 Are you thinking about looking for a used Maserati for sale? This is a smart choice for many reasons. With a used Maserati, you can:
Save Money
Maserati models can get pretty pricey. But you can cut your costs significantly with a slightly older one.
And if financing is part of your plans, you won't need to borrow as much money and will have a smaller down payment and lower monthly payments.
Still Get a Fabulous Car
A Maserati by any other name (or year) is still a Maserati, which is one of the best luxury car brands on the planet. In addition to the luxuriousness, an older model will still have many advanced features and a multitude of comfort components.
Get a Vehicle You Can Count On
Maserati vehicles are built with longevity in mind. If you treat yours well and give it the maintenance it needs, it should be able to hold up very nicely for many years.
Have a Lot of Choices
If you opt for a used Maserati, you will have many more vehicles to pick from. This includes a variety of models and years. You may even be able to find one that our brand doesn't produce anymore.
Get Warranty Coverage
With a certified pre-owned Maserati, you'll have great peace of mind. This is because it could include the remainder of the original 5-year/40,000-mile warranty. Once that expires, you will get coverage for an extra two years or 50,000 miles.
If you need more reasons to consider a used Maserati, come down to Maserati of Santa Monica. Once you get behind the wheel for a test drive, we think you'll be convinced.