2022 Maserati MC20: a Legend in the Making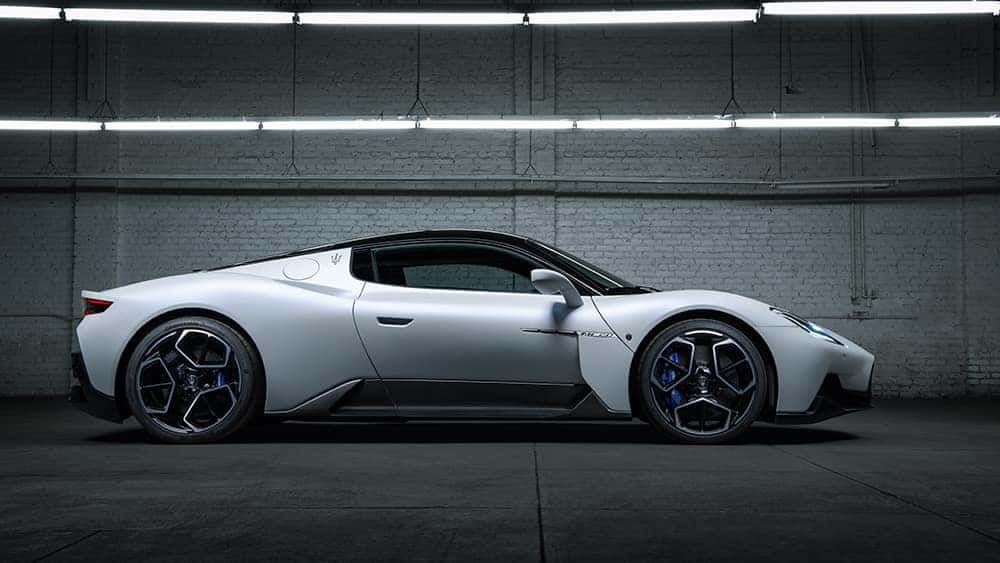 The Maserati MC12 is one of the most storied vehicles in automotive history, despite the fact that only 62 were ever built. Fans of the brand have clamored for a replacement ever since, and we're pleased to say that the 2022 Maserati MC20 arrives at Maserati of Santa Monica as a more-than-worthy successor.
2022 Maserati MC20 Performance
The Maserati MC12 had a 6.0L V12 engine that made 621 horsepower. The mid-engine 2022 Maserati MC20 deploys a twin-turbocharged Nettuno engine that halves that engine displacement. Nonetheless, it still matches its predecessor's 621 horsepower, and improves on its original performance with 538 lb-ft of torque.
Innovative and ultralight carbon fiber monocoque construction combines with an exceptional drag coefficient, ensuring that every drop of power is used for maximum effect. In fact, the Maserati MC20 can reach 60 miles per hour in a mere 2.8 seconds. A standard electronic limited-slip differential, four driving modes (GT, Sport, Corsa, and Wet), and the platform's torsional rigidity ensure an engaging drive at any speed.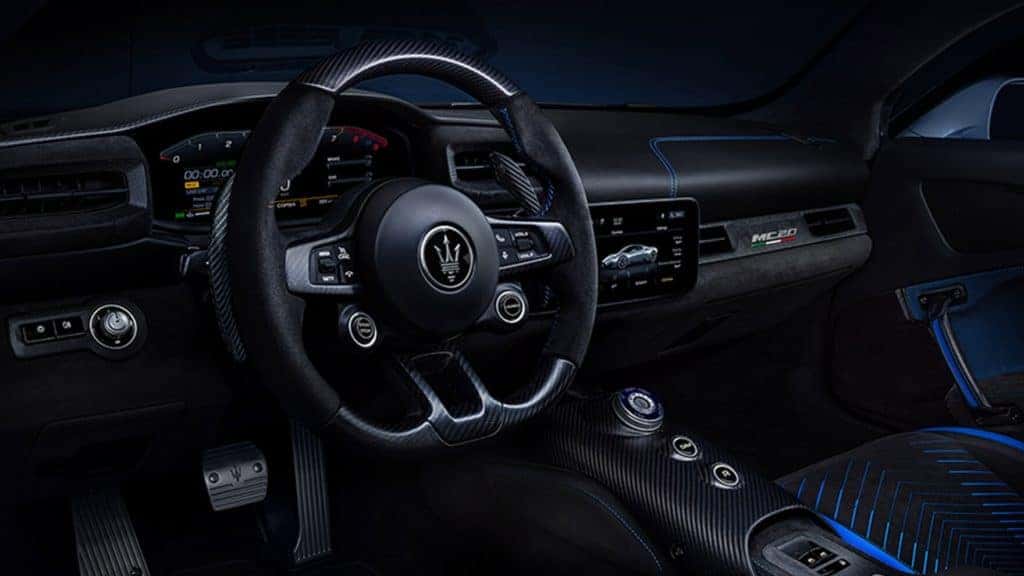 2022 Maserati MC20 Luxury and Technology
The interior strips away distractions, the better to enjoy the drive. Contrast-stitched sport seats, carbon fiber accents, and ambient lighting all collaborate to enhance your experience in subtle ways.
A pair of 10.23-inch displays — one for performance data, the other for the infotainment system — put that which you need within easy reach. Safety features include blind spot monitoring and a digital rear-view mirror for improved rearward visibility.
2022 Maserati MC20 Options
Leather, Alcantara, additional carbon fiber accents? All available. So, too, is a Sonus Faber® premium sound system. The vehicle's mechanics can also be enhanced with an optional suspension lifter.
Your Santa Monica Maserati dealer will also show you a choice of six colors, including deep Nero Enigma black, rich Rosso Vincente red, pure Bianco Audace white, and striking Giallo Genio yellow.
Test Drive a 2022 Maserati MC20
New Maserati models have always represented something special, but a supercar like the 2022 Maserati MC20 is something else altogether. This is an experience unto itself, and it's waiting at Maserati of Santa Monica, alongside our peerless service and Maserati financing.