Why Choose our Maserati Parts Center?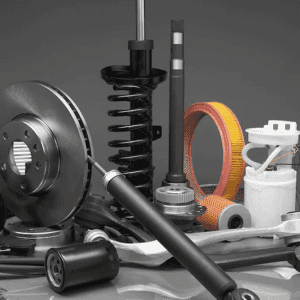 You can get auto parts pretty much anywhere these days. But, when it comes to a luxury vehicle like a Maserati, you need to be careful. When looking for Maserati parts, here's why you can count on our parts center.
OEM Maserati Parts
One of the best ways to keep a car – and especially a luxury car – in premium condition is by making sure to only use genuine OEM parts. Built and designed by the manufacturer, these parts are made of high-quality materials so they can last for years to come.
They also offer a precise fit and the best performance possible. Our dealership only utilizes OEM parts.
Easy Ordering
Whatever you need for your vehicle, we make ordering easy. If you know what you need, you can get it through our website by filling out our online form. If you're not quite sure, you can get in touch with our parts department to talk to an expert.
Many Parts on Hand
We're always sure to keep a large inventory of Maserati parts on hand at all times. This means that if your car requires a part, chances are good that we'll be able to start repairs immediately and get you back on the road as soon as possible.
Accessories and Upgrades
Even if your vehicle is in good shape, you may be looking to add some accessories. Try some new floor mats or seat covers. Perhaps you could benefit from a roof rack. We can get all these upgrades and anything else you need at our Santa Monica dealership.
Expert Installation
Once you have the part or parts you need, the service center at Maserati of Santa Monica will gladly install them for you. Get in touch with any questions or to schedule an appointment.