What to Look for in a Used Maserati for Sale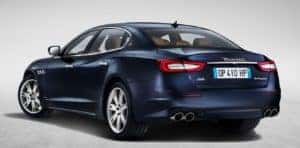 When shopping for a used Maserati for sale, you of course want to find the right vehicle. And in order to do that, there are the key areas you'll want to pay attention to.
Mileage
When perusing used cars, it's important to take a look at the mileage. However, this isn't something to get too bogged down by. If a car has high mileage, this doesn't mean it's not a quality vehicle.
The average driver puts about 13,500 miles on their car every year. Whatever car you may be interested in, take its year and multiply it by that number. If it's close – and it has been well-taken care of – this could be your ideal vehicle.
Warranty Coverage
It's always nice to have peace of mind with a used car, which is why so many shoppers chose a Certified Pre-Owned Maserati. These models get the remainder of their original 4-year/50,000-mile warranty.
And if that no longer applies or once it expires, you will get an extra two years with unlimited mileage. These vehicles also must pass a 120-point inspection and come with 24-hours emergency roadside assistance.
The Test Drive
If you have driven any Maserati before, you know that its road performance is sublime. And if you haven't, you're in for a treat. However, don't just use the test drive as an excuse for a joy ride; really evaluate the handling, cornering, acceleration, and other important features.
Test out the infotainment system, gauge the comfort and spaciousness of the cabin. Use the opportunity to imagine what it would be like to drive the car for the next few years.
Visit Maserati of Santa Monica to take a close look at all of our used models.