How to Order Maserati Parts Online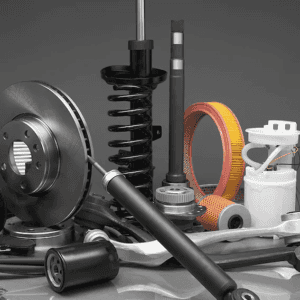 Is something wearing out in your Maserati and will soon need to be replaced? Or perhaps you're looking to add a new accessory or two? We make ordering the right Maserati parts online easy, and you can do it in just a few steps.
Step 1: Contact Information
The first thing you'll need to do is enter your contact information, including your name and email address, so we can get in touch with you when your part is in. We may also need to discuss something about your order, and you can include your phone number too.
Step 2: Vehicle Information
Next, put in the details about your car, which include the make, model, trim, year, and type of transmission. This will help us better understand what will work best for your vehicle.
Step 3: Parts Information
The more details you can provide about the part or parts you want, the easier ordering will be. Enter the part name, number (if you have it), and a description if necessary.
If you'll need some help integrating your part into your vehicle, you can check the box for an installation too. Then, just press the submit button and we'll take care of the rest.
Not Sure What You Need? Get in Touch with Maserati of Santa Monica
If you don't know what your vehicle requires, contact the parts department at Maserati of Santa Monica. You can talk to one of our knowledgeable professionals who will make sure you get the right component that will last for years to come.