How Often Should I Service My Maserati?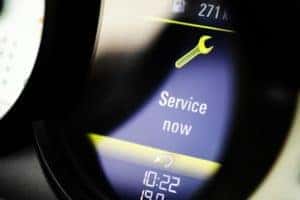 When you drive an exquisite vehicle like a Maserati, you want it to stay in pristine condition. This means not only getting the right Maserati service, but getting it at the right times. This guide will help you figure out when you need to bring your car in for:
Oil Changes
Let's start with perhaps the most important service task for your Maserati. Because oil plays a vital role in keeping your engine running – and clean – it has to be changed regularly.
Mileage isn't something you necessarily have to pay too much attention to anymore; time is the bigger factor. Regardless of how much you drive, be sure to get the oil changed about every six months.
Fluid Top-Offs
Your car is full of many other types of fluids that can't be ignored. Your power steering and braking systems, transmission, and radiator, all rely on different fluids, and they need to be maintained at the right levels. It's a good idea to see where these are at every couple of months.
Tire Rotations
Like with the oil changes, your tires should be rotated every six months or so. This enables them to wear evenly, thus extending their lifespan.
Battery
Make sure to have your battery checked annually. It's important to stay on top of this because the lifespan of a battery isn't typically very long, generally only between three and five years.
Brakes
You'll want to have your brakes looked at once a year as well to see what kind of a condition they are in. Generally, brake shoes and pads will need to be replaced about every 50,000 miles. Rotors are usually good for about 60,000 miles.
Is your vehicle due for service? Just make an appointment with the service center at Maserati of Santa Monica.