Can I Finance a Used Maserati for Sale?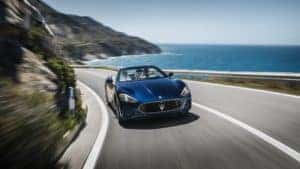 If you're shopping for a used Maserati for sale, don't let the price tag be a turnoff. Financing is a viable option, and it may actually be your best course of action.
Why Finance a Used Maserati?
There are many benefits of financing a used Maserati. For one thing, you're still getting a Maserati, which – no matter the model or year – is a phenomenal vehicle.
Plus, there are a variety of financial advantages, including:
Won't Need to Borrow as Much Money
A used Maserati can be much cheaper than a new one. As a result, the loan you will get from a lender will be smaller.
Smaller Down Payment
And when you aren't borrowing as much money, you won't have to put up as much for your down payment.
Lower Monthly Payments
A smaller loan also means smaller monthly payments. And if you do decide to have bigger payments, this will help you pay off the loan faster.
Added Protection
Another reason to consider a pre-owned Maserati is because of the added protection you can get through a Certified Pre-Owned model. These models have to pass a rigorous 120-point inspection and come with the remainder of their original 4-year/50,000-mile warranty.
Once that expires, you will get an additional two years of coverage with no mileage restrictions. On top of that, for the duration of the warranties, you will have access to 24-hour emergency roadside assistance.
Need more reasons to finance a used Maserati? Come down to Maserati of Santa Monica and we'll get you behind a wheel for a test drive.